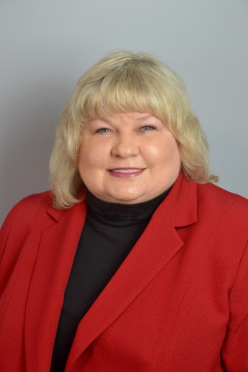 Andrea Anderson has been a member of the American Legion Auxiliary since 2005 through the affiliation of her father who served in the USAF. She is a PUFL member of Steadman-Keenan Unit 96, where she has served as Unit Secretary, Unit President and many chairman positions. Under her leadership, the Unit has grown every year. She started the care package program which gets filled and delivered twice a year to active military serving overseas. She has raised money for countless organizations and for members in need. Her unit members share that she is the backbone and the glue of their small but mighty unit.

In addition, Andrea has served as Western Maryland District President and has held several District Representative positions.

At the Department level, she has held several officer positions such as Sergeant at Arms, Historian, Second Vice President, First Vice President and now Department President.

Andrea is a dedicated member to the American Legion Auxiliary whether at Unit, District or Department level. She serves faithfully and cheerfully to help others in need.